"Good coaches teach respect for the opposition, love of competition, the value of trying your best, and how to win and lose graciously"
---
The two Henderson Trophies go to ZCCC players in 2023!
Beginning in 2021, Patrick Henderson, known to most for his time as the first national youth development officer (2004-2013) and president of Zurich Crickets Cricket Club (2004-2021), sponsored two trophies to Cricket Switzerland to encourage and celebrate young performers of the year.
The "Emerging Player of the Year Trophies" are presented by the Henderson Family and awarded to: Emerging Batsman of the Year and Emerging Bowler of the Year.
In 2023 the winners are:
1: Sahil Tarakhel (ZCCC): Emerging Batsman of the Year
2. Khalid Niazi (ZCCC): Emerging Bowler of the Year
The trophies were awarded for the first time in October 2021.
The previous winners were Numan Ahmadzai and Jamal Stanikzai in 2022, and Noorkhan Ahmadi and Malyar Stanikzai in 2021.
Criteria for the trophies
1.  A player can be a maximum of 22 years old (cut-off date being their 23rd birthday)

2. The trophies are awarded to players based on their batting and bowling, while fielding performances can also be taken into consideration. 
Congratulations to the two ZCCC players. 
---
ZCCC U17 Grasshoppers win the Under 17 CSPL! (7th October)
ZCCC U17 Crickets vs ZCCC U17 Grasshoppers reached the final of the Swiss CSPL U17 league.
Put into bat, the Crickets batsmen Shankar (38) and Safiullah (34) stood out but were ably supported by Paarth, Bashir and Shahedullaq against some excellent overs by Ahmad, Zac, and Sahil, despite the 40 extras leaked by the bowling team. The Crickets finished on 170 all out.
The Grasshoppers openers Sahil (56) and Aquibullah (77*) scored quickly and confidently, putting together 122 in 13 overs to take control of the match. Abid's quick-fire 22 runs continued the rapid run chase and in the 19th over it was all over for the loss of just 3 wickets.
Congratulations to all the players! 
---
Zurich Crickets crowned 2023 National League Champions! (24th September)
Zurich Crickets CC, with 110 playing club members and an additional 70 Academy players (aged 15-18 years), is the largest cricket club in Switzerland. Its members are also some of the youngest with only three players over the age of 24. The club fields competitive teams at all age levels from U9s to U19s, as well as two senior teams in the Swiss Men's Leagues.
The 1st XI, whose average age is 20, includes two U17s and four U19s, and there are plenty of youngsters knocking on the door. The competition is fierce, but healthy, and the club presently has two teams in the CS T20 Premier League and will continue to do so in 2024. Training takes place twice a week in the evenings, as well as all through the winter indoors.
Having suffered relegation last season from the CS 40-over Premier League, Zurich Crickets is delighted to have bounced back this season with a talented group of players. Six of this year's 1st XI were new players who have come up through the ranks of the Colts group.
Having breezed fairly comfortably through the Quarter-final vs Rhone CC and Semi-final vs St.Gallen, the Crickets had every reason to feel confident in the Final. Put into bat by Zug CC at Basel's Bachgraben ground and with the outfield wet and uneven, ZCCC were glad not to have to bowl first.
Despite losing three for 60 runs (Sahil 21), Noorkhan (73) had played himself in and his 80-run partnership with Nic (24) was invaluable. Both then were dismissed in quick succession. Afsar and Khalid put another 30 together but runs were hard to come by and boundaries seldom. Zurich needed to defend 189, having almost batted 38 overs before the 10th wicket fell.
With bowlers keeping to tight lines and lengths, with fielders remaining sharp and alert in the field, regular wickets would fall on this wicket. It could not have gone better. Farhad, bowling in tandem with Abdullah, demolished the top order. At the beginning of the 7th over, Zug were 15 for 5! Farhad, Man of the Match finished with 8-2-16-5, Abdullah with 8-0-40-2. These two have been outstanding all season.
All the Zug CC batsmen were caught. Two caught behind by Nic, Firdaws took two, both Noorkhan and Khalid another two each, and Afsar and Zac one each. Again, our fielding has very often been a huge asset.
The bowling from all seven bowlers piled on the pressure. No one allowed the batsmen to relax and get anywhere near the required run rate. Khalid's 4.5-1-9-3 and Zak's 4-1-10-0 were the icing on the cake. The depth of the bowling has clearly been one of the team's strengths. Being able to turn to three spinners and two more quicks, as well as a medium-pacer and fourth spinner in reserve, is a comfortable dilemma for any team.
Zug CC were bowled out for 97, with Zurich Crickets winning the National League by 92 runs and become the 2023 Champions.
In 2024 it is hoped that the club will put together three senior T20 teams and two 40-over league teams. With the rapidly expanding group of U17 players due to the influx of Academy players, logistics will surely be the biggest headache. These Academy players are trained by 1st XI members who are giving back to the game what they themselves have enjoyed over the past few years. In this respect, the future looks both bright and secure for Zurich Crickets CC.
---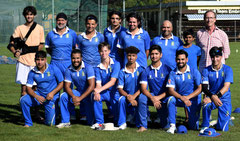 ZCCC into the CS National League Final! (10th Sept)
Zurich Crickets has bounced back into the Premier League after winning by 123 runs against St.Gallen, the new T20 Swiss champions!
Batting first, after Gokul, Sahil and Noorkhan put togher 63 runs, Sahil (91) and Baljit (40) wonderfully crafted another 99 runs before both lost their wickets in quick succession. Zac (36) and Nic (24) steadied the ship by adding another 55. The total of 240 looked enough.
In reply, after putting together 31, the St.Gallen wickets fell quickly, almost every ten runs. Gokul opened the flood with a calmly taken boundary catch off Abdi's bowling. Zak (7.3-2-32-4) and Khalid 7-0-40-5) were devastating, sharing the other 9 wickets! And catches were taken: Zac took two, Abdi took another two, Khalid got a caught and bowled, Firdaws one, and Gokul stunningly rounded off the innings when he calmly grabbed a ball heading for a six. St.Gallen were all out for 117 after just 20 overs.
A superb team effort with everyone chipping in, together with some excellent individual contributions.
In two weeks we head into the final at Basel where we confront Zug CC for the cup.
---
ZCCC into CSNL semi-final after victory over Rhone CC (2nd Semtember)
A comfortable win against Rhone CC means ZCCC is now a win away from returning to the 40-over Premier League.
The CSNL match followed two disappointing losses by ZCCC's 1st and 2nd XIs against Cossonay CC the previous week. The loss by the 1st XI meant that their aim of getting into the semi-finals of the CSPL T20 league was thwarted by the run rate. However, both teams remain in the T20 Premier League.
---
1st and 2nd XIs month of July summary (July)
The 1st July brought an inspired 1st XI win by 9 runs vs Power Winterthur at Deutweg, while our 2nd XI struggled to find any momentum against PW and were soundly bested by 131 runs.
A rare poor performance by the 1st XI batsmen a week later caused a 1-run loss to Rorschach. However, that shake up galvanised both 1st and 2nd XIs to romp to victories vs Berne CC in the T20 Premier League.
Congratulations that both ZCCC teams will remain in the Swiss Premier League next season!
A week later and it was a 10-wicket win in the CSNL match on Saturday 22nd vs Pakhtoon Zalmi, followed by a 7-wicket win over Nomads Embrach on the Sunday. ZCCC now tops the CSNL group and will be looking to secure its move back into the 40-over Premier League group next season.
---
Two CSPL Under 17 matches vs Swiss U15 XI (6th May)
Zurich Crickets played two U17 XIs vs the Swiss U15 national XI at Deutweg. ZCCC won the first match by 60 runs on a slow outfield with Sahil (58) and Zac's (24) 61-run partnership making the difference. Useful contributions by Aqibullah, Misbah, Oscar and Tanish, helped by 33 extras, pushed the score beyond the reach of the Swiss U15s. The ZCCC bowlers (Zac 5-9-2, Sahil 6-27-3, Oscar 4-17-2, Emal 1.1-9-2 and Bashir 1-8-1) struck too regularly to allow any partnerships to build and the Swiss U15s were all out for 115.
The second ZCCC U17 XI, which included 4 newcomers to hard-ball cricket and another 4 in their first summer season, battled hard to restrict the Swiss U15s to 163 for 9. Hasmatullah, Zubair, Hezbullah and Khan Agha all took 2 wickets apiece, while Shaukat removed opener Sai. Captain Avneet's 34 did the damage but some excellent fielding still kept the total to a gettable target. Despite a brisk start to the reply, the removal of Abid and Naseer exposed the inexperience of the team and they were all out for 95.
Many thanks to the Swiss U15s for a great day's cricket and we wish them well on their tour later this month.
---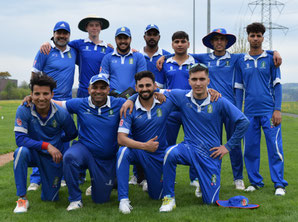 Three big wins in the T10 Championship
Over the weekend of April 22/23 Zurich Crickets won very comfortably against CV Zug, CC Zurich and Rorschach CC. The bowlers excelled by taking a total of 24 wickets for just 151 runs, while we lost a total of 4 wickets over the weekend. In particular, the three spinners, Khalid, Zak and Firdaws caused huge problems for the other teams. They were ably backed by quicks Farhad and Abdullah. Meanwhile, the batsmen required a total of 17 overs to score a total of 158 runs to win the three matches, which included the two overs it took Noorkhan and Gokul to crunch 37 runs to thump CC Zurich. Added to that, Baljit hit a sublime 36 to dominate CV Zug, while Sahil's effortless 24 against Rorschach demonstrated the great form he is in.
These were three assertive wins, which should ensure qualification for the European Cricket Network T10 tournament in St.Gallen in August.
---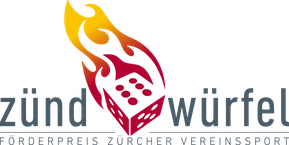 Zurich Crickets CC recognised as one of the top three clubs in Canton Zurich (14th April)
The Zürcher Kantonalverband für Sport (Zurich Cantonal Association for Sport), as a service provider for its 65 sports associations and their clubs, seized the opportunity to join forces with Sportdate as a partner in order to establish a link between business leaders and sports stars and to offer popular sports and its sports clubs greater visibility on a public platform.
Zündwürfel is the result, and the spotlight is on the clubs, volunteers and fan and fan groups, who otherwise work in the background with tireless dedication for Zurich's many sports and are passionately committed to club sports. They were nominated by the people of Zurich and selected as finalists by an expert jury.
At the awards night of "zündwürfel" 2023 there was a captivating atmosphere, with shows by gymnasts and dancers, emotions and beaming winners, including Zurich Crickets Cricket Club. Over 700 guests flocked to the AXA ARENA in Winterthur and loudly celebrated Zurich's sport. And Swiss freestyle wrestler (Schwingen) Samir Leuppi, former ice hockey and soccer international Kathrin Lehmann, the recently retired national team hockey goalkeeper Pascal Meier and cantonal sport minister Mario Fehr underlined the relevance of popular sport for the canton of Zurich and congratulated all the honorees and nominees.
The emotionally charged sports highlight was also recorded as a TELE TOP TV broadcast on Sunday 16th April and can viewed here: Zündwürfel TV broadcast 
--------------------------------------------------------------------------------------------------------------------------------------- 
On 5th March over 60 players were involved in the ZCCC club film made by the Zurich Cantonal Association of Sport
The excellent film can be viewed here: Zurich Crickets CC film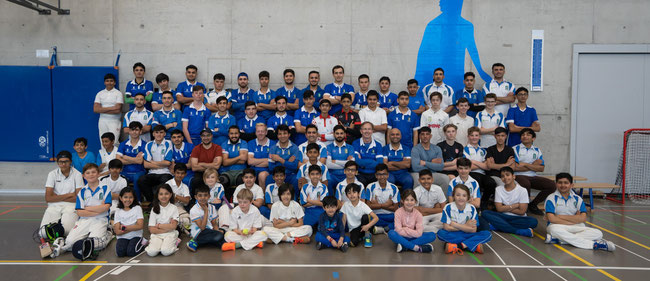 ---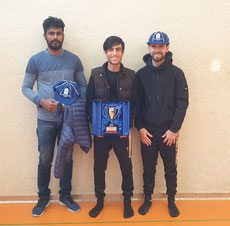 ZCCC Favotto Cup and Baggy Caps (April 1st)
At the AGM on April 1st the Favotto Cup was awarded to Abid Barekzai. Donated by the Favotto family in 2010, it is most prestigious award that can be given to a playing member of ZCCC. The 'Favotto Cup' is awarded to the player who has made the most significant contribution to the cricket played at the club over the course of the year. The criteria for this cup are cricket ability/skill and match performance, but also include overall contribution to the club, which includes attending training, responding to coaching, pleasant/positive attitude, contributing to the team however you can, and playing regularly.
In addition, Baggy Caps were awarded to Jude Danisiyas (Kutty), Ziaulhaq Hotak, Arya Karanjkar, and Max Hoegenauer. The ZCCC Baggy Caps are seen as graduation-style recognition of long service and achievement at ZCCC, but also as senior colours. Congratulations to all the award winners. 
---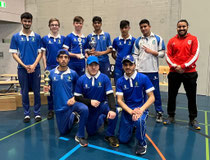 Dominant ZCCC Under 17s win Basel Indoor Tournament (March 11/12)
Three matches and three wins by a team that excelled in all departments brought the Basel Indoor Tournament trophy back to Zurich. The team has worked hard all winter and thoroughly deserved the victory. See the report below: 
---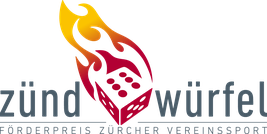 Zurich Crickets CC among the three finalists for the 2023 'Zündwürfel' Zurich Sports Club of the Year (28th February)
 The Zurich Cantonal Association for Sports (ZKS) and the sports promotion body SPORTDATE award three annual prizes in recognition and appreciation of the voluntary work being done in Zurich sports clubs. Prizes worth a total of 15,000 Swiss francs await the winners. The three finalists will also receive a club film.
Over 100 clubs were nominated for the best sports club in Canton Zurich. Zurich Crickets Cricket Club has been chosen as one of the three finalists. A film is being made of the club on 5th March.
The awards ceremony will take place on 14th April in the AXA Arena in Winterthur. Zurich Crickets CC will be presented live to the audience during the big trophy night. The entire award ceremony, accompanied by the well-known presenter Regula Späni, will be recorded and broadcast as a TV program on Tele Top. And the official award ceremony will be followed by the "zündwürfel" party with music and food.
With the focus on effectiveness, innovation and sustainability, the jury looks at nominated Zurich sports clubs that have developed successively in recent years, are organizers of events with great appeal, have introduced a new sport and/or have set up sustainable activities and projects. Clubs that show great commitment in the promotion of young talent, in the training and further education of officials and/or in the area of integration and prevention can also be nominated for the award.
Zurich Crickets was informed that its nomination came from various proposers, including the Asylum Organisation in Zurich for Unaccompanied Minors. Among other points, the following reasons for the nomination were given:
·     ZCCC has grown rapidly in the last three years: The club's 46 members in 2019 included 6 Afghan refugees, in 2022 there were 114 members with 29 Afghan refugees and today the club has 40 Afghan refugee players.
·     As a club we help young refugees to integrate by enabling them to play a sport they know, provide opportunities to meet other young persons, encourage them to learn German, and enable them to participate in tournaments across the country. Twelve of these refugee players are now also playing in national squads.
·     We have organized every year since 2005 a Cricket Festival in Zuoz, with up to 150 young players between 8-15 years participating from all over Switzerland.
·     Young players in the club over the age of 16 can train as coaches and umpires and we are proud to have trained 11 such young players in the last three years.
Zurich Crickets CC would like to thank and congratulate everyone involved with the work being done in the club. It is a great achievement to be among the three finalists and we look forward to taking part in the AXA Arena event on April 14th!